Neuigkeiten
Time to get started!
Wenn es für dich an der Zeit ist, was Neues auszuprobieren, besser für dich zu sorgen, wenn du nach innerer Anbindung suchst und in einer tollen Gemeinschaft Yoga üben möchtest, bist du bei uns richtig!
Wir unterstützen dich dabei, deinen (Yoga-)Weg zu finden, deine innere Ausrichtung und Stabilität.
Wir freuen uns sehr auf dich!!
Shivapriya und Narayani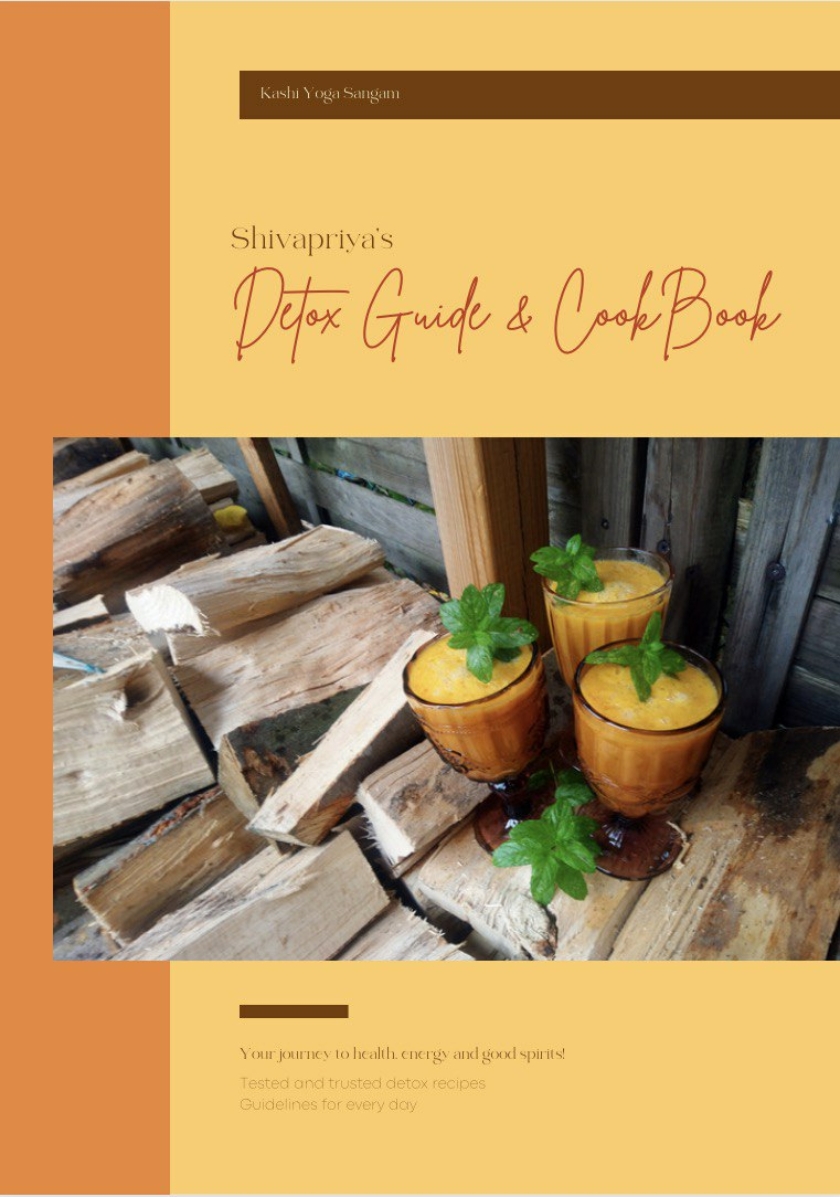 Detox course In-My-Own-Time
Personally guidet detox course
I want to invite you to let go. Let go of the toxins in your body, in your mind and in your habits. I want to invite you to peacefully acknowledge they are there, thank them and let them go. I want to invite you to nourish your body, mind and soul the way they need it, and to establish habits that allow you to do so on an every day basis.
Imagine you could enjoy your detox meals and even share them with your family.
Imagine your positive mindset could give you the stability to do your inner work, give you the energy to do so while you work and look after your family and you can enjoy it!
Allow things to be light and easy, and deep at the same time.
Imagine you would keep rocking on like this, establishing daily routines to keep and nourish your energy, well-being and mental focus!
If this sounds great to you and if you are ready to commit to a three week process of supported detox I want to invite you to join me for my intense yet practical spring detox course!
This course is designed to support your physical and mental well-being, it's detoxing and nourishing at the same time. It's easy to incorporate into your every day life, flexible, adaptable and you can book it in two versions:
The In-My-Own-Time version provides you with all information you need on food, recipes, yoga practice and meditation in my detox guide. You can do this course any time you want after your purchase. All info will be emailed to you.
If you want to dive really deep and would like more support, if you want the option to get more personal advice, and recommendations and naturopathy back up for your detox, I recommend you book the personally guided detox course.
Here you can schedule individual zoom meetings to check in with me once a week, I will provide you with individual remedies, we can change or adapt recipes if needed, you get more yoga and mantra coaching and can ask me any questions burning under your nails.
Here are your benefits:
For you body: enhance your self healing powers, decrease inflammation, deepen the connection to your body create more body awareness, benefit from a healthy digestive system.
For your mind: establish positive habits to calm your mind, enhance your sleep, enhance your resilience, positive thinking to live a grounded, happy and energetic life.
This is what you get:
A complete recipe book for one whole week that is absolutely flexible. You can interchange recipes, repeat them, move them around in the schedule of the day or week.
Tips and recommendations for when you get hungry, feel depleated, or have emotions coming up.
Daily routines:
Detox guide and recommendations for pranayama, meditation, asana, water therapy, abhyanga, gratitude practice and intermittent fasting.
Personally guided detox course:
Check in with me on a weekly basis! I'm happy to support you personally and hear your story. Here we can taylor your detox journey according to your needs. We can adapt the schedule, recipes and yoga practice. We can do yoga together. We can find individual naturopathic remedies if needed. You pay 3 Zoom meetings and get the recipe book and the detox guide for free!
Recipe book and detox guide are available in English!
Detox course In-My-Own-Time, 49,00 €
Personally guidet detox course, 180,00 €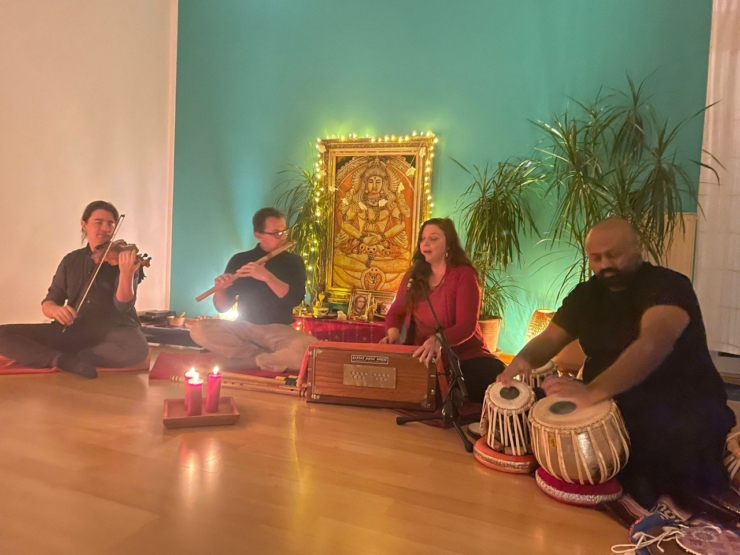 Kirtan
Hier ist unsere Einladung an dich: Chants of Joy!
Kirtan ist die yogische Praxis, die mich sofort verbindet: Mit dem Licht in mir und in dir.
Es schenkt mir unglaubliche Freude und Kraft und gleichzeitig die Fähigkeit, mich tief zu verneigen.
Es lässt mein Herz überfließen und mich Stärke in meiner Berührbarkeit und Verletzlichkeit finden.
Kirtan ist für mich Gebet, Rock'n'Roll, Wachstum, Schönheit, Gemeinschaft und Liebe.
Und ich freue mich so auf dich!
Es gibt drei Kirtans:
Samstag, 28.01.2023, 18:00 Uhr
Samstag, 19.03.2023, 17:00 Uhr  – ist leider abgesagt – 
Samstag, 29.04.2023, 19:00 Uhr
Beitrag jeweils 20,00 €
mit Shivapriya, Anushaant Nayinai Wijayan und Tobias Bülow im Studio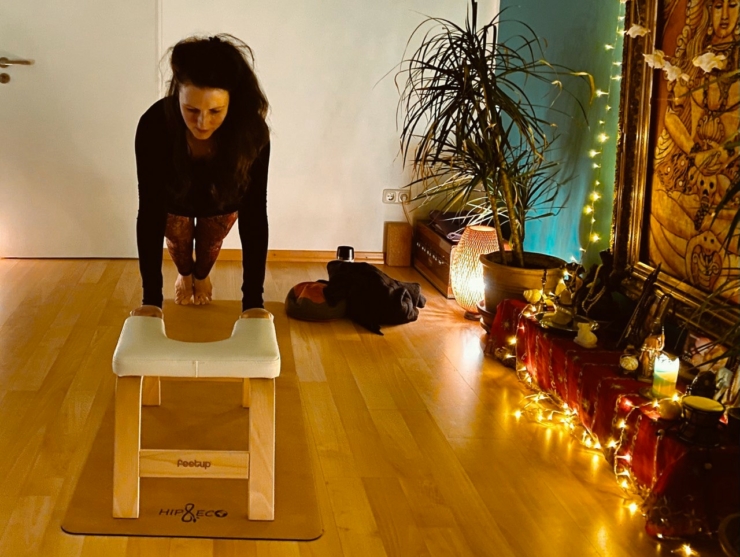 FeetUp Open Class
Wir legen wieder die Füße hoch. Bring deinen Kopfstandhocker mit ins Kashi und lass dich inspirieren, spielerisch und mit viel Spaß zu üben und Vielfalt in deine Praxis mit dem Hocker zu bekommen.
Freitag, 24.02.2023, 19:00-20:30 Uhr
Freitag, 17.03.2023, 19:00-20:30 Uhr
Freitag, 28.04.2023, 19:00-20:30 Uhr
mit Narayani im Studio
Beitrag: jeweils 21 €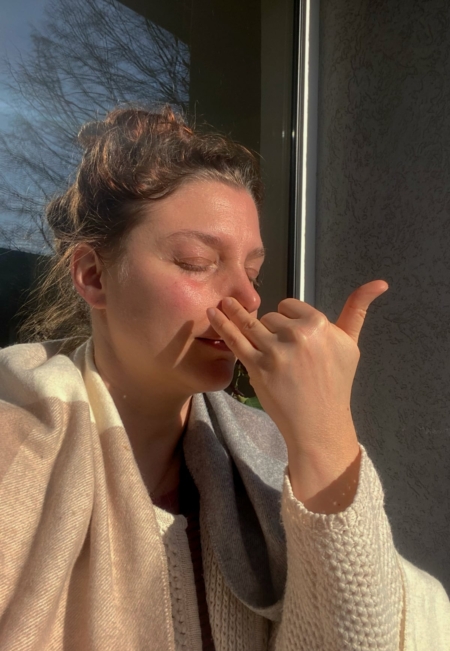 Pranayama Workshop
Entdecke die Klarheit, Energetisierung und Reinigung durch intensive Atemübungen! In diesem Workshop übst du lange und intensiv verschiedene Pranayamas, unterstützt von Asanas zur Erdung und zum Führen der Energie. Mittelstufe.
Samstag, 25.02.2023 17:00-18:30 Uhr, mit Shivapriya  im Studio
Beitrag: 35 €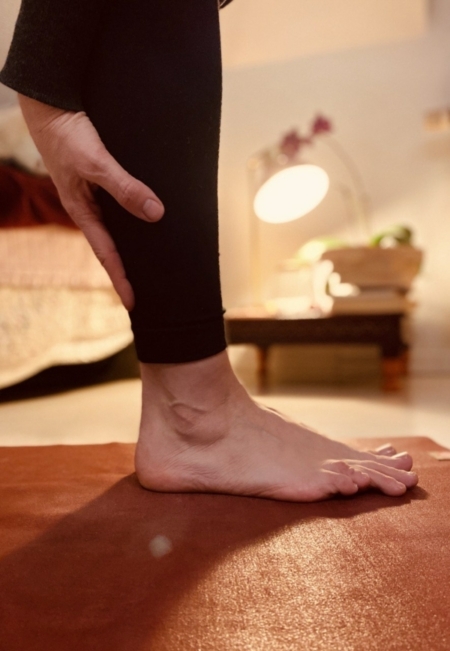 Music Flow
Ein Abend mit wunderbar fließender Musik, die uns einlädt, selber ins Fließen zu kommen und uns mit ihrer Energie unterstützt. Wir lassen und von den Melodien und Rhythmen in unsere Asanas leiten und zum Verweilen in ihnen einladen.
Samstag, 11.03.2023, 17:00-18:30 Uhr , mit Narayani  im Studio
Beitrag: 35 €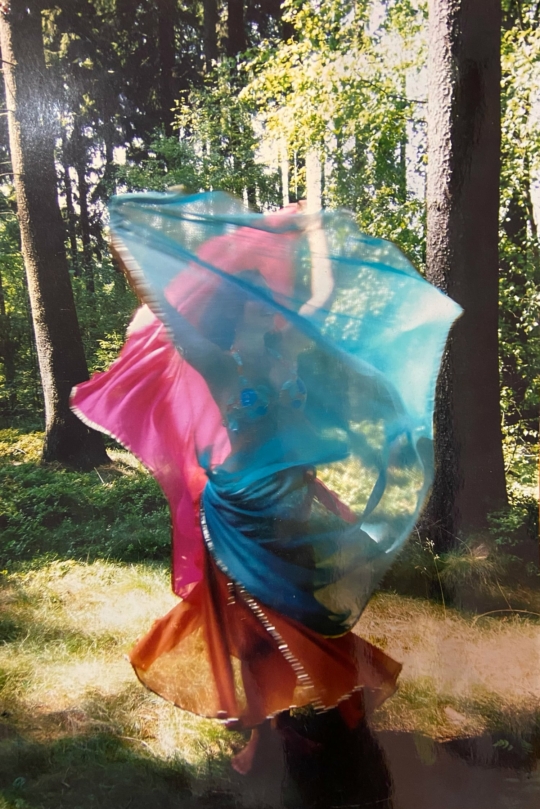 Rock Your Chakras – Yoga und Bauchtanz
An diesem Abend werden Yoga und Tanz ineinander fließen, so dass wir genussvoll die Gemeinsamkeiten von Yoga und Orientalischem Tanz erfahren:
Das Erspüren des Göttlichen in uns selbst, die Verbindung von Himmel und Erde, die Geschmeidigkeit und den Energiefluss der Wirbelsäule, das Wissen um Erzeugung und Lenkung von Energie in den Chakras durch Bewegung. Bitte mitbringen: Ein Tuch für die Hüfte!
Samstag, 18.03.2023 17:00-18:30 Uhr, mit Shivapriya  im Studio
Beitrag: 35 €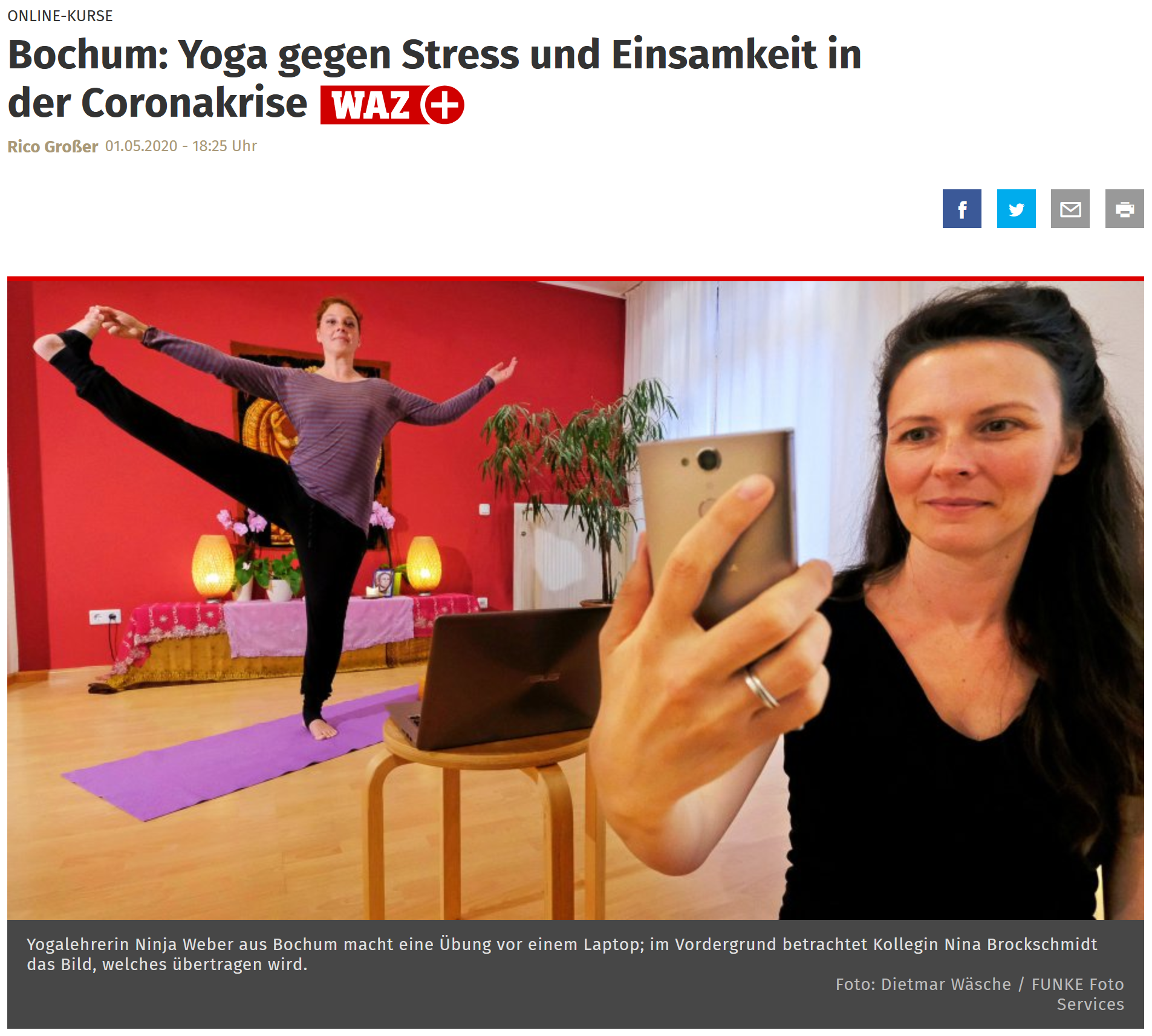 Die WAZ zu Gast im KASHI!
Die WAZ (Tageszeitung) hat uns im Kashi Yoga Sangam besucht, um über unser Online-Angebot zu berichten.
Namasté!
Wenn du das Kashi Yoga Sangam betrittst, machst du einen Schritt in dein Herz, ob hier, online, oder im Studio in Bochum.
Also: Herzlich willkommen in deinem Herzen!
Bitte mach es dir hier gemütlich, fühl dich wohl und zu Hause.
Im Kashi Yoga Sangam findest du verschiedene Wege, Verbundenheit und Ganzheit, Gesundheit und Kraft und Liebe und Glück in dir zu entdecken und zu verwirklichen.
Ja, genau: Du entdeckst und verwirklichst, und im Kashi gibt es Begleitung, Unterricht, Rat und Tat um dich dabei zu unterstützen!
Ob du dich dabei für Aerial, Yin oder Hatha Yoga entscheidest, in der Meditation zu Hause bist oder von Kirtan berührt, ob du Hilfe bei energetischen Prozessen brauchst oder dich in neue Lebenszusammenhänge begibst – all diese Wege führen zum Herzen und in die Tiefe das Herzens.
Ich bin froh, dich ein Stück auf dieser Reise zu begleiten! Komm in dein Herz, komm in deine Kraft!
YOGA Workshops und Seminare
Namasté!
Entering Kashi Yoga Sangam you are stepping into your own heart, here, online, or in the studio.
So: Welcome in your heart!
Please make yourself comfortable here and feel at home.
At Kashi Yoga Sangam you will find different ways to discover and realize connection and wholeness, health and power and love and happiness in yourself.
Yes, exactly: You are the one discovering and realizing, and at Kashi Yoga Sangam there is accompaniment, classes, advice and help available to support you in this!
If you go for Aerial, Yin or Hatha Yoga, feel at home in Meditation or touched by Kirtan, all these practices lead to the heart and into the depth of the heart.
I am happy to accompany you on this journey! Come into your heart, come into your power!
YOGA workshops and seminars